FX technology for improves postfixation and ExM anchoring
Due to the small size, limited surface, and preferential low pKI of sdAbs, it is often hard to modify or crosslink nanobodies using amine-reactive chemistry. This may pose limitations, for example, in fixation after staining (post-fixation) or chemical anchoring into hydrogels as required for expansion microscopy (ExM).
Some of our sdAbs are therefore equipped by default with fixation (FX) cassettes. These proprietary short amino acid stretches introduce multiple primary amines. Their positive charges are fully compensated to ensure a neutral net charge of each FX cassette. By increasing the number of accessible primary amines on our sdAbs, FX cassettes significantly improve the post-fixation properties of sdAbs. This may be an important feature once the intended experiment takes a long time. This may, for example, be the case during single-molecule localization techniques like STORM and DNA-PAINT microscopy, in which samples may be in flow chambers for several hours.
FX cassettes also harbor chemical groups for site-specific fluorophore attachment. By design, they thereby provide multiple anchor points for fixation or incorporation into artificial hydrogels and at the same time put the coupled fluorophore in a ProteinaseK-resistant environment. This setup is ideal for improving the retention of fluorophores in expansion microscopy applications also after ProteinaseK treatment.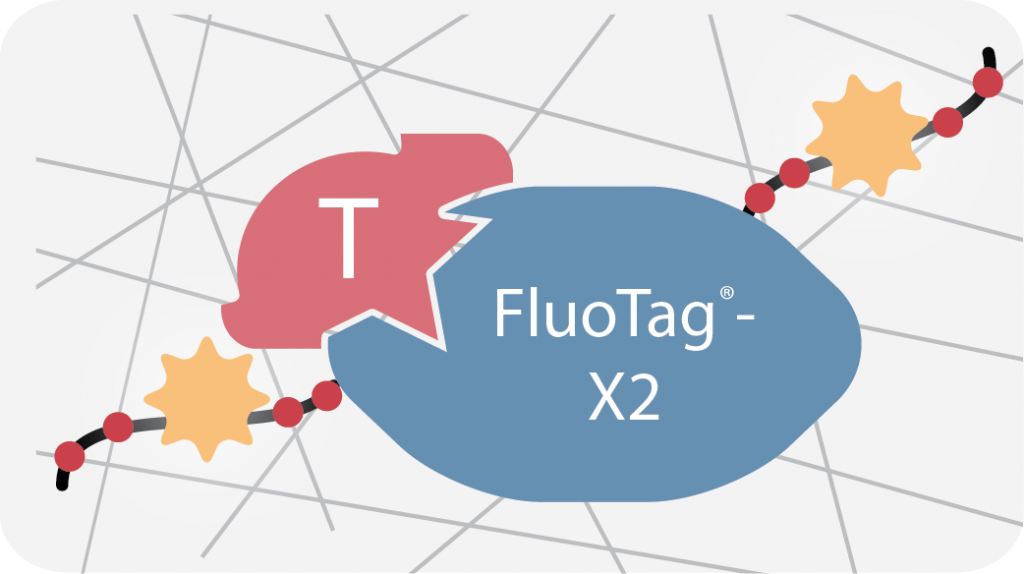 These products are already equipped with FX cassettes
FluoTag®-X2 anti-Mouse IgG1
FluoTag®-X2 anti-Mouse IgG2a/b
FluoTag®-X2 anti-Mouse Immunoglobulin Kappa Light Chain
FluoTag®-X2 anti-Rabbit IgG
FluoTag®-X2 anti-Chicken IgY
FluoTag®-X2 anti-ALFA
FluoTag®-X2 anti-PSD95
FluoTag®-X4 anti-GFP
FluoTag®-X2 anti-vGlut1
FluoTag®-X2 anti-Syt1
FluoTag®-X4 anti-RFP
FluoTag®-X2 anti-GFAP
---