Single-domain antibodies playing to be immunoglobulins
A selection of our sdAbs is also provided as a recombinant heavy-chain antibodies (rec. hcAbs), a recombinant fusion of a single-domain antibody to an immunoglobulin Fc domain. Such fusion results in a divalent binder with the same specificity as the nanobody, which can be detected using conventional secondary reagents (or our secondary nanobodies) and therefore provide the highest flexibility and maximal coherence with technologies and applications based on conventional Fc domains.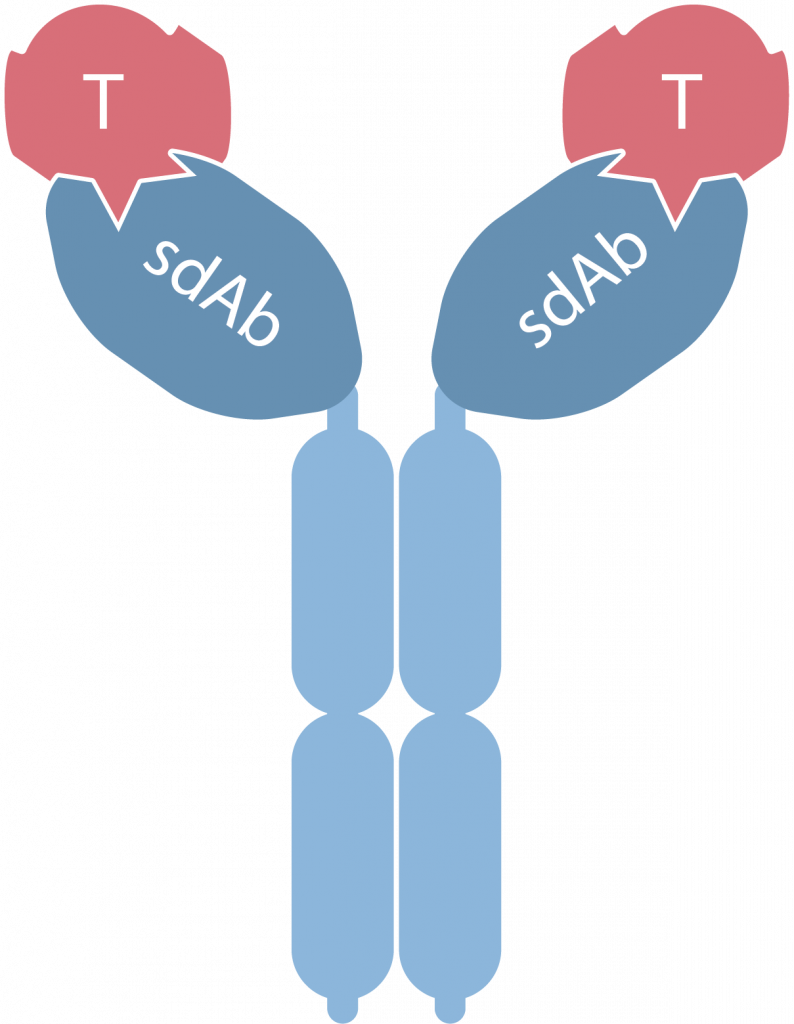 With its total size of ~85 kDa distributed on two identical protein chains, a hcAb is significantly smaller and less complex than a conventional antibody consisting of two light and two heavy chains with a total mass of ~150 kDa.
We have established ready-to-go mammalian vector systems for the production of hcAbs featuring various Fc domains of different species and isotypes. We are, therefore, prepared to provide any of our sdAbs as hcAbs at the client's request.
You can find hcAbs with Fc´s from different species (e.g., mouse, rabbit, guinea pig, etc.). These are our single domain antibodies you can find in this hcAbs format:
Recombinant anti-ALFA Antibody (hcAbs)
Recombinant anti-GFP Antibody (hcAbs)
Recombinant anti-PSD95 Antibody (hcAbs)
Recombinant anti-SARS-CoV-2 Spike protein S1 Antibody (hcAbs)
---