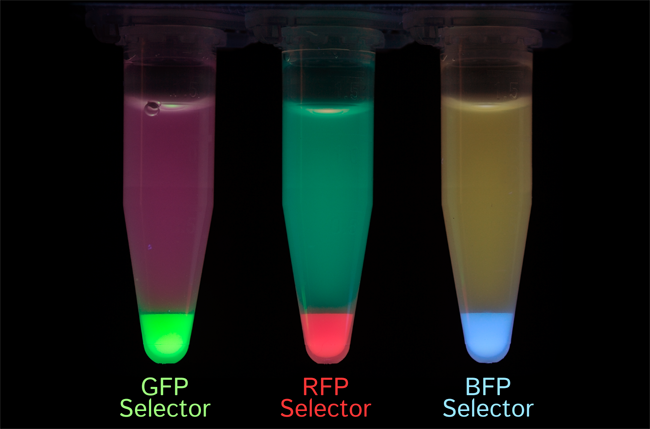 Clean and specific affinity purification of proteins
Selector resins are affinity resins based on immobilized single-domain antibodies. For production, high-quality agarose and magnetic-agarose resins are functionalized and passivated in-house using propriety chemistry. This results in a highly specific, chemically stable, and oriented sdAb attachment and an ultra-low non-specific background binding.
In contrast to conventional amine-reactive immobilization chemistries, our precise and oriented chemistry ensures optimal functionality and accessibility of the sdAbs. Inactivation of the sdAb due to immobilization in regions vital for target protein binding or impaired binding due to steric hindrance can thereby be minimized. Our Selector resins, therefore, feature a very high capacity.
The stable linkage between agarose resin and sdAb also solves a general problem that is commonly observed when analyzing conventional ProteinA/G-based pull-downs by Western-blot or mass-spectrometry: Eluates heavily contaminated with heavy and light chain fragments originating from primary antibodies. Even if elutions from Selector resins are performed under harsh denaturing conditions (e.g., SDS sample buffer or urea), the sdAb will stay tightly bound to the resin. Therefore, the eluted target protein lacks immunoglobulin heavy and light chain fragments.
As a peculiarity, our ALFA SelectorPE and ALFA SelectorCE resins binding ALFA-tagged proteins can efficiently be eluted in a physiological buffer using an excess of ALFA peptide. This mild elution mode allows for the purification of native, functional proteins or sensitive protein complexes. Furthermore, while ALFA SelectorPE is optimized for elution at room temperature and above, peptide elution from ALFA SelectorCE can also be performed at 4°C with highly efficient elution.
---